New! Training available for Victim Services and Restorative Justice Providers. Click here to learn more about the training.
WHAT IS VICTIM OFFENDER DIALOGUE (VOD)?
In 2011, the Colorado General Assembly passed legislation instituting restorative justice practices in the Department of Corrections, eventually paving the way for Victim Offender Dialogues (VOD) (C.R.S.A. § 17-28-103). The VOD is a facilitated process which occurs between victims, survivors, or family survivors of serious, violent crime and the offender in their case.
Most often, the VOD process results in a facilitated face-to-face meeting between the victim or survivor and the offender. The overall goal of this process is to provide victims and survivors the opportunity to tell their story, express the impacts of the crime on their lives, and hear the offender take direct accountability for the harm caused. The VOD process is also an opportunity for the victim or survivor to ask questions that only the offender can truly answer.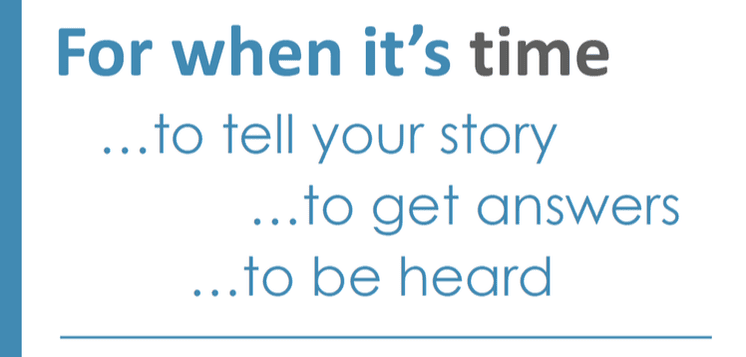 What does VOD look like?
The dialogue takes place in a safe and structured environment in the presence of a trained facilitator, sometimes years after the conviction. However, before the VOD process can occur, several factors must be taken into consideration.
All VODs must be victim-initiated; the offender cannot initiate a dialogue.
All parties must voluntarily agree to participate in the process.
In order to participate, the offender must take full, personal responsibility for their choices and actions that resulted in the offense.
All parties engage in a series of preparation meetings to help them get ready for the dialogue. A trained VOD facilitator will meet with both the victim/survivor and the offender as many times as necessary leading up to the actual dialogue, in order to ensure safety and sustainability for participation.
Why participate in a Victim-Centered Restorative Justice (VCRJ) process?
Every crime is unique, and so are the reasons why crime victims and survivors participate in the VOD or other victim focused restorative processes. Some victims and survivors feel frustrated and unheard by the criminal justice system, which defines crime as against "the state." Others believe that they were silenced and made voiceless by a system that did not offer them an opportunity to talk about the impact the crime had on them and their family.
Still, some victims and survivors watch as the offender is tried and convicted and is never held accountable for answering questions about the crime. Since many of these thoughts, feelings, and questions continue to linger for years after the crime, many victims and survivors feel that they cannot move forward on their healing journey and wish for an opportunity that will meet their unique needs.
COVA is focused committed to supporting crime victims who wish to participate in Victim-Centered Restorative Justice processes. Some examples of VCRJ processes include: Victim Offender Dialogue (VOD), Department of Corrections and Division of Youth Services: Apology Letter Banks, some types of Victim Impact Panels, some types of facilitated circles, some types youth restitution community service projects.
Resources and Information about Victim-Centered Restorative Justice
Victim-Centered Restorative Justice partners
Division of Youth Services (DYS), Victim Services and Restorative Justice Coordinator: spiro.koinis@state.co.us
Department of Corrections (DOC), Office of Victim Services, Restorative Justice Coordinator: monica chambers@state.co.us
Colorado Restorative Justice Coordinating Council (RCJ) rjcolorado.org
A significant number of successful VODs have taken place in Colorado since 2011, with victims and survivors gaining a sense of satisfaction and healing and offenders experiencing a new level of remorse and transformation. Here are some of their stories:
To learn more about COVA's work with Victim-Centered Restorative Justice, including VOD, please contact our Victim-Centered Restorative Justice Outreach Coordinator, Mary McGhee, at 303-547-5050 or e-mail: mary@coloradocrimevictims.org.
To assist us in preparing to address your questions and receive more information, please complete the following Victim-Centered Restorative Justice Information Request:
Victim-Centered Restorative Justice Info Request Form